Why should you advertise with us?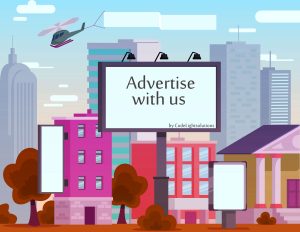 We are a fastest growing website and blog with excellent domain authority. We are getting the traffic from different parts of the world which includes Saudi Arabia, India, USA, Australia, Germany, Canada, Pakistan UK and from Gulf Countries.We are CodeLightSolutions has good reviews, Positive Feedback these reviews are genuine and written by other people and bloggers. even we are the blogs to increase more traffic. We have good followers on our Social Media accounts also.
We are offering people to advertise their products, services, and brands on our Website where they can be seen by many people every.
Contact us now at  info@codelightsolutions.com to know more about advertising charges.