Search Engine Optimization (SEO)
What is SEO?
SEO stands for search engine optimization it's a process increasing the visibility of your website or web page and its content on search engine results pages (SERPs). SEO is "Natural" or "Organic" way to bring the traffic through search engines.by using techniques and tactics we can get high number ranking in search results and we can reach max no.of Audience on online. they're much more use full from SEO.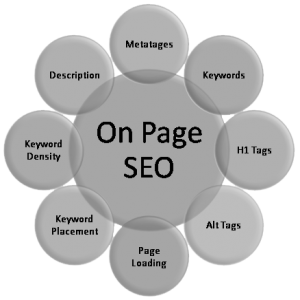 Here the terms "organic" or "natural" describing appearing the results in a natural way rather than paid.Developing a robust site structure and providing clear navigation will enable search engines to index your site quickly and easily. This will also, a good experience of using your site and encourage repeat visits.when comes to how much traffic will generate to your website by search engines it's considerable.
there mainly two types in SEO
1. On-Page SEO:
on-page, SEO refers to the website where the website will be optimized according to SEO techniques or tactics.in this process main things is optimizing title tag and this is the first thing that search engines will get. after the meta tag, meta descriptions and other things will be optimized.
on-page SEO Keywords play the vital role to will it will help to target the Services and Products. URL also play very important role.Moving continually with Alt and title tag of Image. Heading tags like H1, H2, H3 tags will help to target the keywords of the page.Here every page has to define very uniquely to avoid the duplication.
2.Off-Page SEO:
Link building is most likely one of the most discussed SEO tasks. The basic purpose of link building is to get other websites to link to yours. if you think about ranking at top position link building will play the vital role and its treat like votes to search engines.
after complete on-page SEO, the website will be submitted to all search engines like Google Web master tool, Bing Web master tool. then it registers to Google My Business. website ownership will be verified by Google Analytical tools.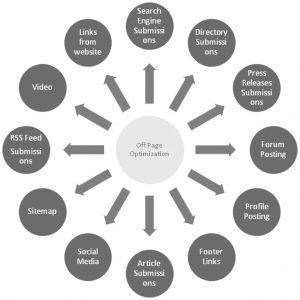 XML Site Maps: XML Sitemaps Submitting will help that Algorithms of a search engine can easily read our website structure.how our website interlinked with each other and how linked with external links. Generating XML Site maps and submitting id good part of SEO.
Schema markup: this will make search results more attractive by Adding schema markup to web pages. this will make search results into a rich media. star-rating customer rating, social media accounts appearing and other features.
Google & Bing Webmaster Tools